Our Classical Heritage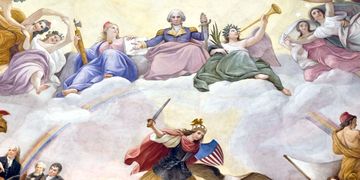 Classical Architecture and Monuments of Washington, D.C.: A History & Guide is a bold and refreshing look at the great monuments of our national heritage: With keen observations and telling insights the author guides the reader along a walking tour of Washington, DC, here-and-there pausing to describe some feature of architecture or statuary, to illuminate an intent of the Nation's Founders or some accident of history, to offer a telling anecdote, quip or criticism as only a sculptor-architect who has created monuments can do, as only a brave and independent scholar would do. Here is a history of our nation's capitol, a stroll along her streets and plazas, a pleasure of beauty, a censure of ugliness, a lesson, an amusement, a delight: Open, read, and enjoy the history, art and architecture of Washington, DC, our classical heritage.
"forthcoming, January 15, 2018, The History Press"